Customs Clearance Service

Customs Clearance Service
▶ If you are not familiar with the trade method, if there is a difficult situation in the process, or if a company or individual without a trade permit wants to import or export, we will kindly consult and act on behalf of you.
▶ After customs export declaration, we will conduct necessary inspection and examination, receive export declaration process, and load the cargo on the ship or aircraft.
◈ Export customs clearance ◈
▶ In principle, goods imported and arrived in Korea are brought into the bonded area and stored, and it is reported to the customs office. We are acting on behalf of you in this series of declaration procedures.
◈ Import customs clearance ◈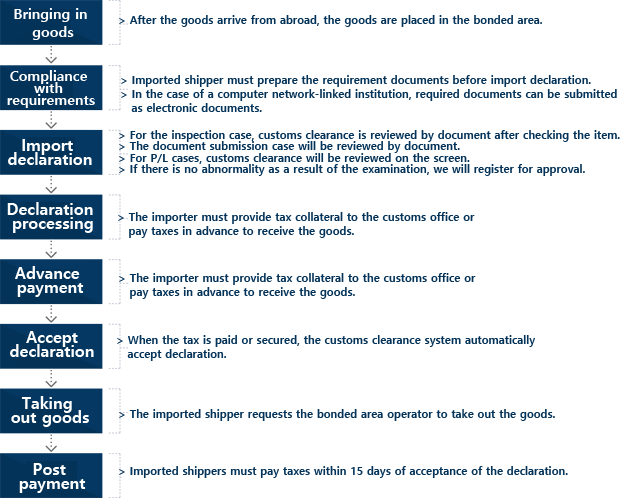 Company Name: Daeshin Transportation Co., Ltd.
Head office: Room# 910, Hanil O/T 152, Jaseong-ro, Nam-gu, Busan, Korea
Tel: +82 51 645 5822 Fax: +82 51 645 2238
Seoul: 115, Arayuk-ro 57beon-gil, Gochon-eup, Gimpo-si, Gyeonggi-do, Korea
Tel: +82 2 3665 7070 Fax: +82 2 3665 7820
Copyright (C) 2022  DSTC  all rights reserved.